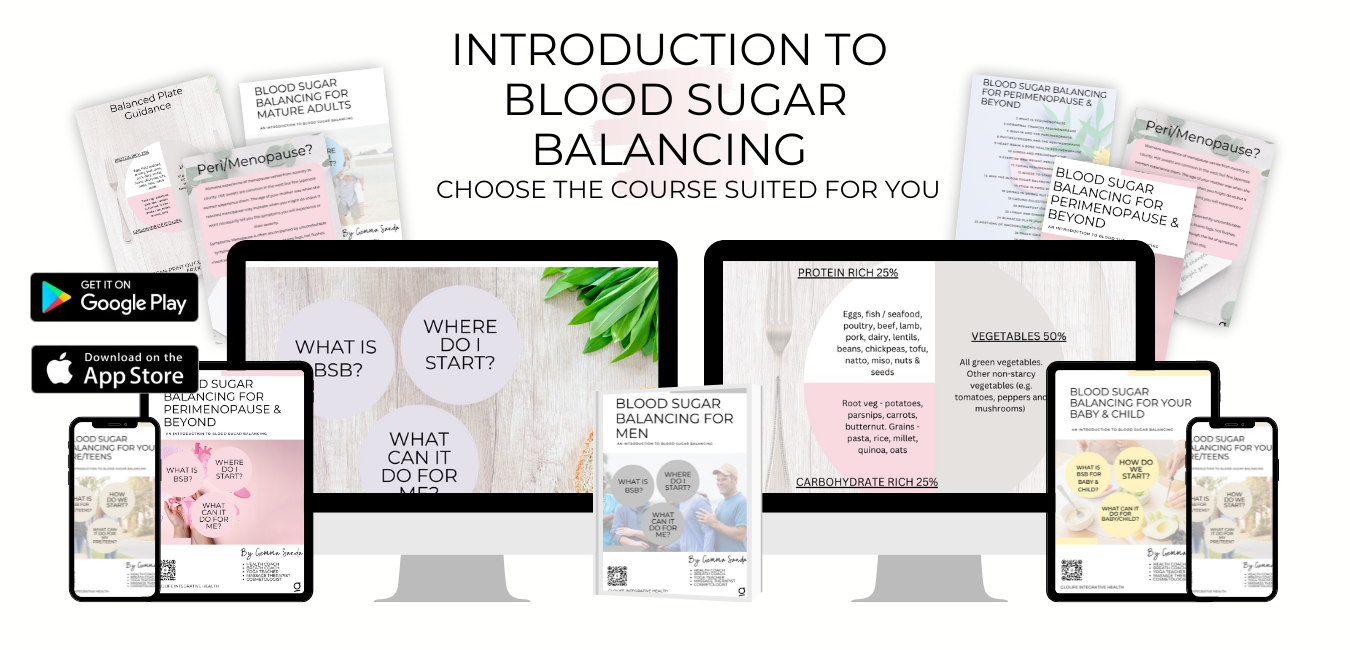 Glolife courses have been designed and created by Gemma Sanda
You have probably heard so much about the benefits of balancing your blood sugars, but how to implement them into your life is another problem. I am Gemma, a Cosmetologist, Yoga Teacher, Breath coach and soon-to-be Level 5 Accredited Health Coach.
I have designed Six introductory courses for you to learn about the benefits and basic principles of what a blood sugar-balancing lifestyle can do for you so you can discern the best next step. Learn more about the courses below.
It is hard to figure out what to do for the best with all the information. It is confusing; this is why I have designed these simple courses to explain the blood sugar balancing lifestyle and how it can help you create an equilibrium within your life and your family's life too. My courses will give you some clarity to discern your next step.
Learn more details below on what the courses entail by scrolling below....or
Learn more details on the specific course for you, or if you know the course you want to do you can enroll here or contact for more information.